Ta'an Citizens were front and centre stage at the celebration to commemorate the forty-fifth anniversary of Together Today for our Children Tomorrow. The public day-long event, was organized by the Council of Yukon First Nations and held at the Kwanlin Dün Cultural Centre from 11:30 am. to 3 pm, February 14, 2018. Numerous guests enjoyed bannock, tea and coffee while they listened to conversations of participants at the historic event and were entertained by performers. An evening gala dinner gave lawyers, negotiators and Citizens a chance to reminisce, appreciate and discuss the ground-breaking work that was done, and for which we continue to be grateful.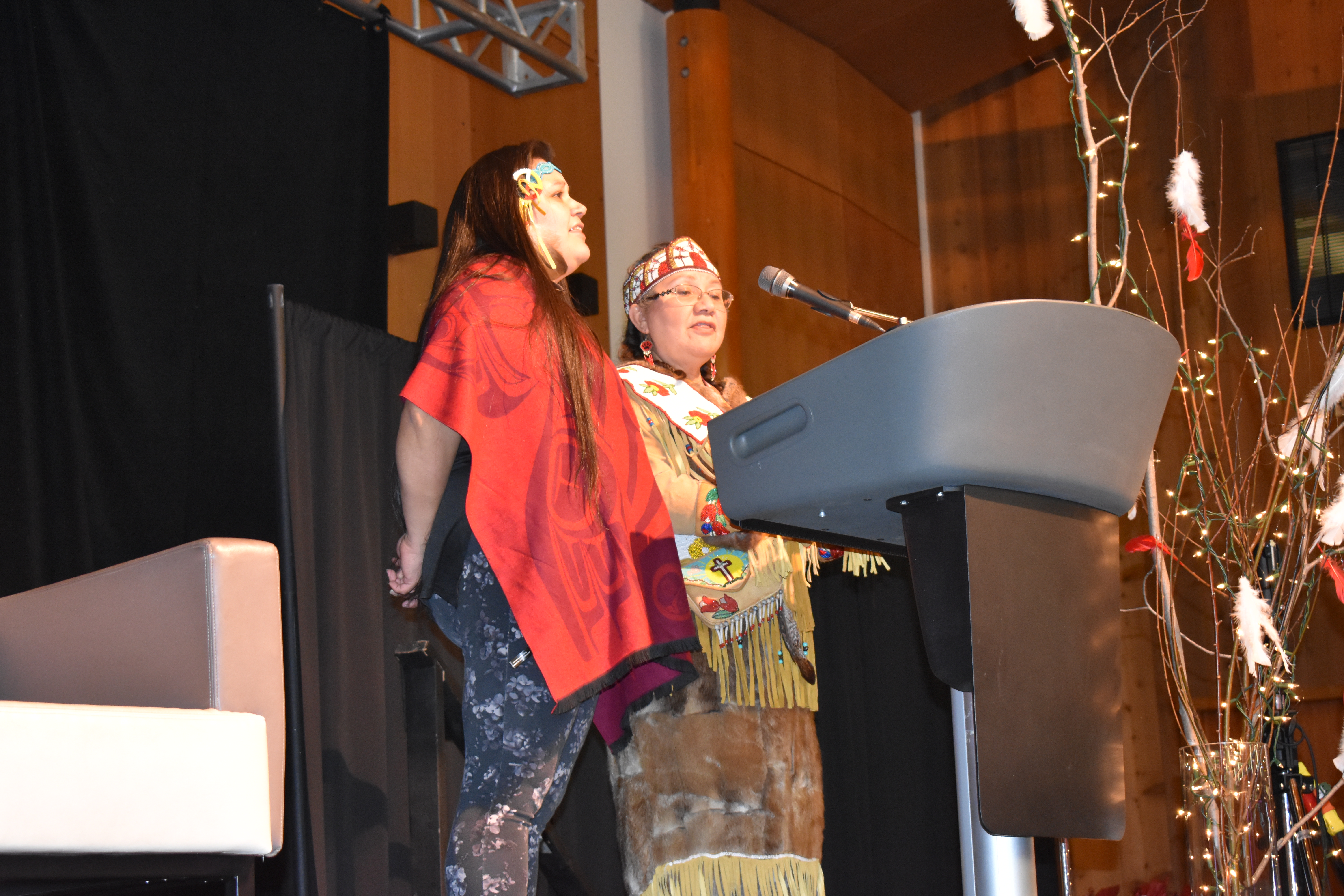 NIcole Smith and Linda Harvey perform a song.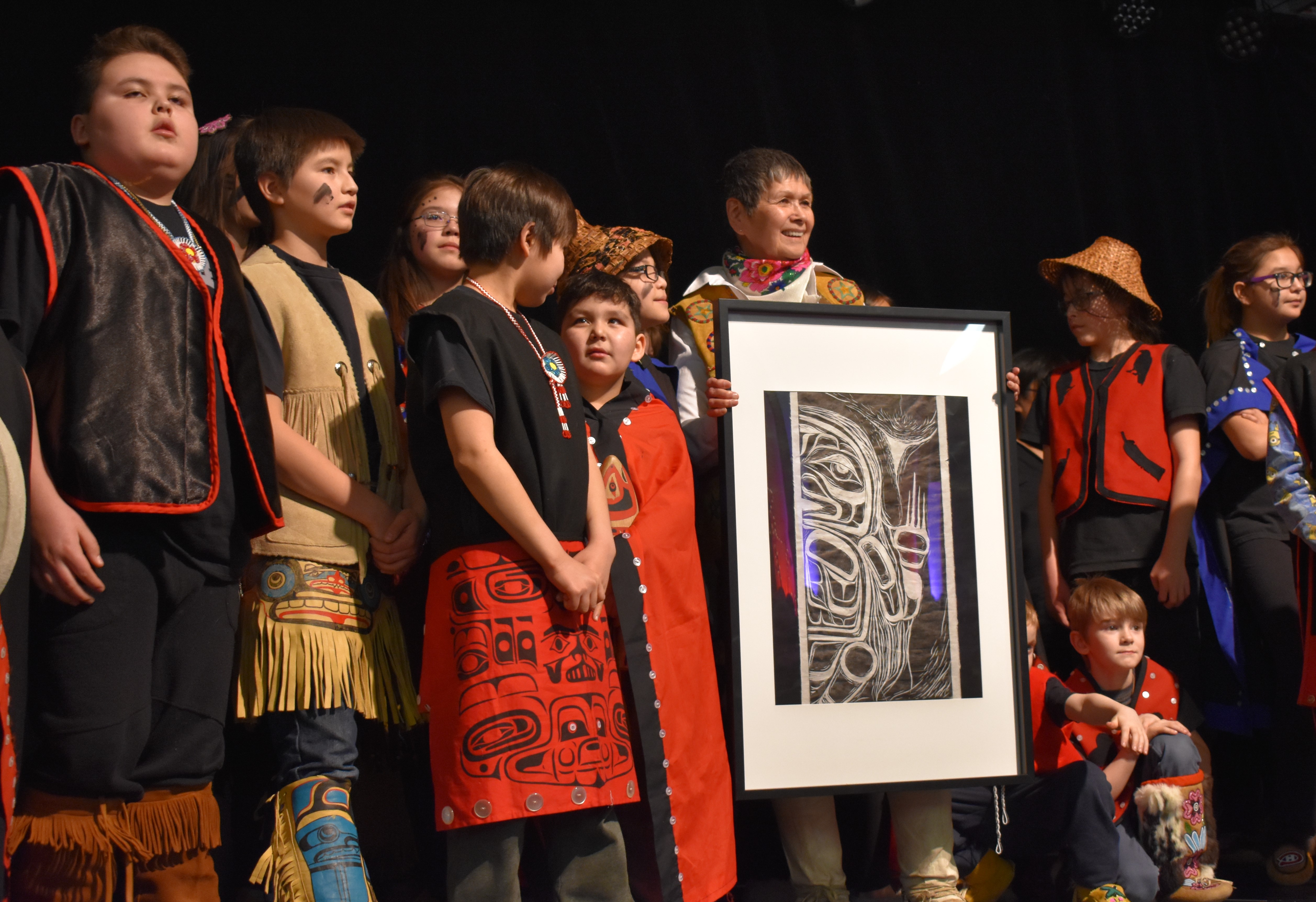 The Chunday K'anat'a Dancers thank Shirley Adamson for her guidance as their Elder.