Lands, Resources and Heritage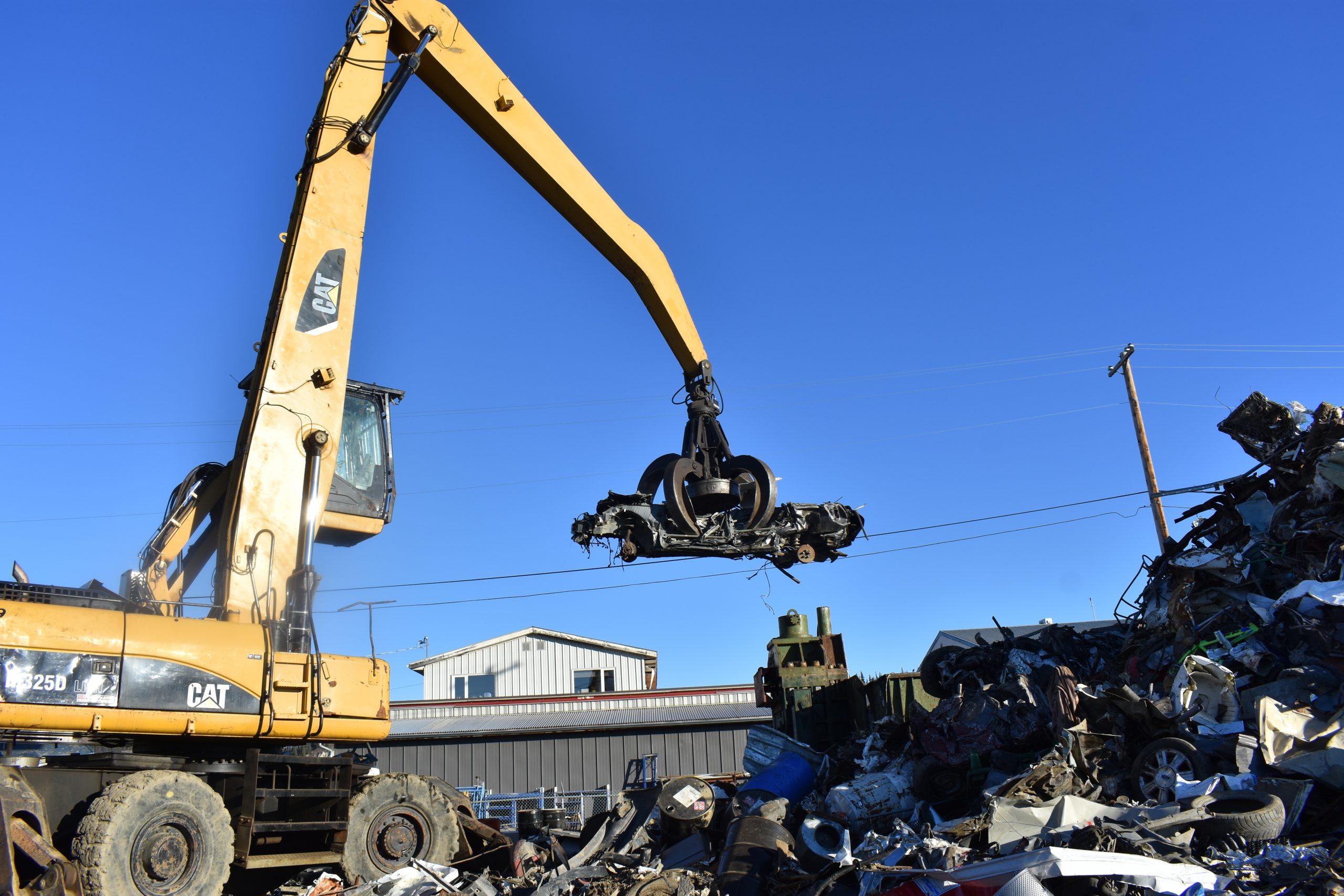 RECYCLING TODAY FOR A BETTER TOMORROW
In keeping with our commitment to preserve the environmental integrity of our Settlement Lands, TKC's Lands, Resources and Heritage (LRH) Department has joined forces with two Whitehorse-based recycling groups for a project that will help recycle abandoned vehicles from dozens of sites throughout the Ta'an traditional territory.
August
Ongoing efforts to contain flood activity
Efforts are underway to help protect buildings at Helen's Fish Camp and the TKC village. Lands, Resources & Heritage staff have been consulting with Yukon Wildland Fire and flood experts from Manitoba. A berm has been built at HFC to divert some of the water away from the firepit area. TKC assets have been removed from buildings as precaution should the water continue to rise.
Water is approaching the Chief Jim Boss residence at the Village. A berm has been built to protect this site. Thank you Dan Adamson and Ranj Pillai for your efforts at this site. A site assessment was done at the Old Village and it appears it won't be affected by flooding.
prestigious awards to tkc citizens
Ta'an Kwäch'än Council is pleased to congratulate Citizens Nakhela Hazel Bunbury and Anne-Marie Miller who have been selected as recipients of the Parks Canada CEO Award of Excellence. Both Nakhela and Anne-Marie are being recognized with this prestigious honour for their contributions to the S.S. Klondike NHS outdoor exhibit renewal.  Anne-Marie Miller serves as TKC's Heritage Technician. More information here
Fishery restrictions requested
As Chinook salmon are now crossing into Canada the Yukon Salmon Sub-Committee (YSSC) is asking fishers to plan not to harvest Chinook this year. Alaska has closed their fisheries to allow them to reach their spawning grounds. More information here.
 Flood warning issued for lake laberge
On July 2 a flood warning was issued for Lake Laberge. Read the full advisory here.
Action Required Due To October 2020 Windstorm

In October 2020, a windstorm caused a significant amount of tree blowdown located within TKC Traditional Territory, with some areas on R12A and R2A severely impacted. During a recent meeting with Yukon's Forest Management Branch, Lands, Resources and Heritage (LRH) staff were updated about potential concerns for the overall forest health in the area resulting from this severe wind event. Read more